Behind the Glassware is an opportunity to hear from the people
creating the artwork we like to drink from daily!
.
Kaitlin
"It's not your typical job a high school student gets. It's more challenging and nice to have the opportunity to do it as a job. I like how unique it is as a product."
Kaitlin is 18 years old and has worked for Amanda Lee for the past three years. Her current plan is to attend CCAC in the fall of 2018 and study zoology & art. As a side project, Kaitlin sells her digital artwork which centers around animals and cartoon style prints.
What she paints: mostly flowers & snowflakes, polka dots
What do you like most about Amanda Lee? "It's very impressive she started her own business, specifically in the art field, despite people telling her not to. I feel motivated to paint more and create more ideas when I watch her. It's also super impressive how fast she paints...despite being here for three years, I could never keep up!"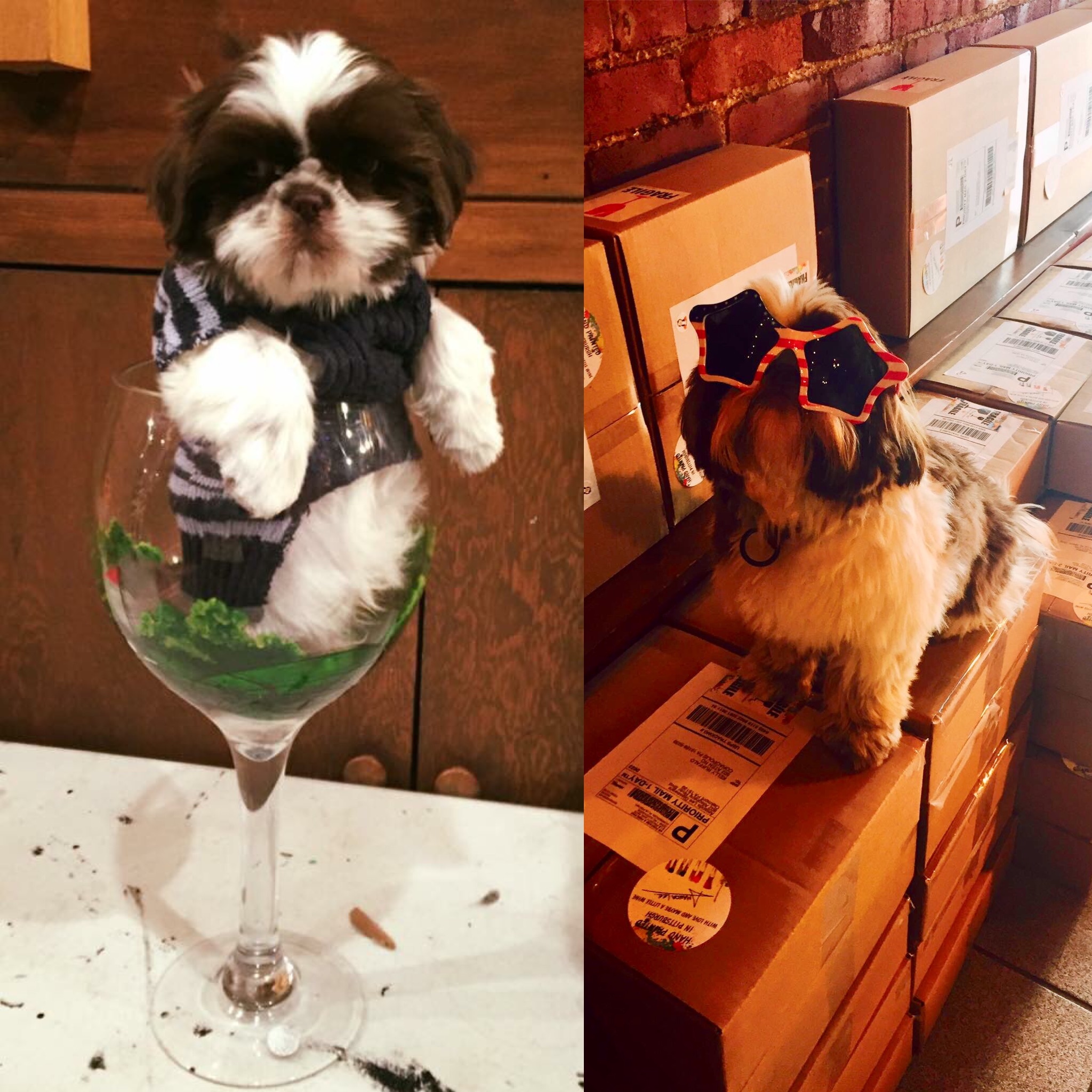 Loves hanging out with the artists
Danica
"This place is amazing... It's got great music! I love to paint and it gives me an opportunity to be who I want to be...from an expert in the field."
Danica is 19 years old, a recent graduate of Penn Hills High School and originally from Russia. She migrated here in 2012 with her family and found ALG through her fellow co-worker, Kaitlin. She has worked for Amanda Lee for almost a year and plans on starting a mural business.
What she paints: new lines, flowers, birds
What do you like most about Amanda Lee? "That each glass is hand made and unique. It takes a long time to make...and the designs are beautiful. Amanda's marketing and painting skills and that she takes care of her customers. I like how there is an 'artist helping artist' vibe here. I didn't know that was a thing."
Shana
"I like the supportive encouragement Amanda gives her employees. It is an awesome space to be in. She creates a really beautiful working environment."
Shana is a dancer and choreographer based here in Pittsburgh, PA, and has known Amanda Lee for the past ten years. After a suggestion from her parents, the two met up in London, where Shana was pursuing her Masters. She decided to go full time with Amanda Lee, becoming her Retail & Marketing Director. Future goals include developing a movement and arts center together and inspiring art in all bodies.
What she does: keeps Amanda in check, spreads the word, dances while she works
What do you like most about Amanda Lee? "I love the Mix & Match mentality of the glassware. Amanda is consistently coming up with new ideas and designs. She shapes her designs around thematic content and it's like choosing your identity for the evening when you pick which Amanda Lee glass to use. I admire Amanda's perseverance, she is extremely talented, she is a risk taker, and she creates beautiful art."